with our wide range of services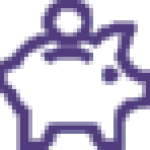 A comfortable retirement begins with a solid plan. Retirement planning is necessary to achieve financial security and peace of mind. We are dedicated to preparing tailored, comprehensive retirement plans to help you achieve your retirement goals including personal fulfillment and enjoyment during your retirement years.

Cash flow is king and is the heart and soul of your financial plan. At the most basic level, it is an understanding of what money is coming in and what money is going out. Debt level is also an important barometer of financial health and freedom. Let Rovin Capital help you create the most efficient way to receive your income, pay for debts and expenses, and save for the future.

Estate planning is more than a will. You have dedicated your life to providing for your family. We will walk you through various considerations you may need to address so that you are confident there is a plan in place for your family to continue to build upon your legacy.

There is a myriad of ways to form and operate a business. At Rovin Capital, our objective is to ensure that each client has a business structure that incorporates their tax, asset protection, compensation, and estate planning considerations.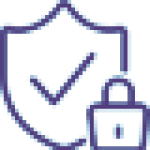 Taking social security benefits at the correct time in your life is critical to maximizing your retirement income. We will create a strategy for you to maximize your social security benefits that will work in conjunction with your retirement plan.

Nearly every financial decision you make will have tax consequences. For better or worse, tax liabilities associated with income, estate, and gift taxes can drastically impact your wealth. At Rovin Capital, we work hand-in-hand with you and your accountant to plan the most efficient tax strategies to address your personal situation. 

We realize you work hard for your family and the comforts you provide them. We will analyze all aspects of your financial life to assess whether the proper organizations, documents, and insurance are in place to protect your family and your assets. If there are any additional needs, we will provide you with the resources necessary to fill them. 

One of our greatest joys comes in guiding a client as they transition the business they have worked so hard to create. In addition to guiding clients through this process, the principals at Rovin Capital have had the opportunity to acquire other businesses and act as the successor to Rovin Capital's founder, Michael Staffieri. Seeing the transition from both sides has created an invaluable perspective as clients make tough decisions about their business.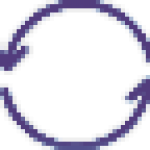 Rolling over an existing 401k or IRA to Rovin Capital is an easy way to consolidate your assets, increase your investment options, and maintain your tax benefits. We make this process easy and seamless and will work with you on an investment solution that fits your financial goals. 

You have created success on the backbone of knowledge and hard work. So how do you want to prepare your children to create their own success? We have the experience and expertise to plan for numerous education funding scenarios. In addition, as independent advisors, we can offer you unbiased solutions that best fit your specific education savings goals.
You've enjoyed reaching the peak of financial freedom and want to ensure that you leave behind a legacy of prudent success. Rovin Capital has enjoyed the opportunity to work with generational clients and witness firsthand the growth and impact of family foundations and endowments. With the expertise and resources to assist your decision-making, we can create a road map to guide future generations.

Compensation and Benefits
As a business owner, it is important to understand how money can and should flow to you out of the business. For over 40 years, Rovin Capital has helped business owners efficiently manage tax and cash flow considerations to establish the appropriate methodology for each client.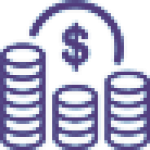 Corporate executives face many unique wealth management challenges and opportunities. Whether it be complex compensation packages or concentrated stock positions, Rovin Capital has the experience and knowledge to tackle these unique scenarios. We will work closely with you and your corporation to find the best solution specific to your needs.  

Banking and Credit Management
Having a reliable banking solution that works in conjunction with your investment plan can save you a lot of time and hassle. Rovin Capital and its custodian partners offer a wide range of banking and credit solutions that enable clients to 1. have quick and easy access to assets without disrupting the investment portfolio and 2. negotiate optimal interest rates on various products.

We are proud to work with clients who are not only successful in what they do but who also enjoy helping others climb the mountain. Whether making small donations to a local charity or funding large charitable projects, we work with you and your CPA to affect your gifts in an efficient manner. 
Corporate Retirement Plans
Since 1978, Rovin Capital has been working with small businesses on designing, installing, and managing retirement plans (401k, profit sharing, defined benefit, cash balance, etc). Whether you utilize the plans for additional tax strategies, hiring and retaining top talent, or a mixture of both, Rovin Capital can prepare a custom solution for your business.