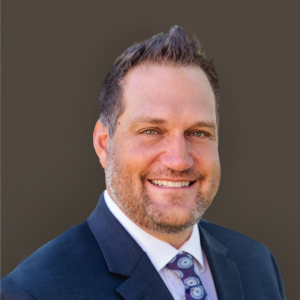 Matthew D. Staffieri is a graduate of Utah Valley University with a dual B.S. degree in History and Entrepreneurship. Prior to joining Rovin Capital, Matthew worked in real estate acquisition finance and built a reputation as an operational turnaround specialist in the healthcare industry. Matthew has been in the financial industry since 2012. As the Chief Investment Officer Matthew oversees all areas of Portfolio Management Services and outside investment opportunities for clients.
Matthew grew up in Solana Beach, CA and is married to his sweetheart Chelsea. They have four children – 2 girls and 2 boys. Matthew has always had a passion for the ocean and the mountains where he loves to surf, camp and snowboard with his family. He also enjoys a good softball tournament among friends every once in a while.
Matthew served a two year church mission to southern Italy, spending most of his time on the island of Sicily. He loves his Italian heritage and tries to visit Italy as often as possible. When not at work or playing with the family, Matthew loves to coach youth athletics – especially baseball. His favorite title in life is "Coach Matt". Matthew is also an Eagle Scout.