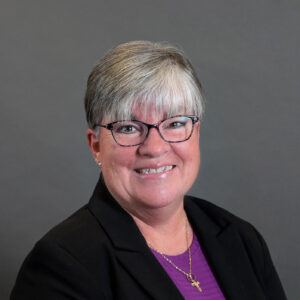 Diane E. Collins is a graduate of Notre Dame HS in Riverside, CA. Prior to joining Rovin Capital Diane spent 20 years in business administration and client services. Diane entered the financial industry in 2014. As the CCO² Diane oversees the client experience and compliance.
Diane grew up in southern CA, is married and has 1 son and 4 grandchildren. She grew up with a love for animals of all kinds, and she and her husband have been involved with potbellied pig rescue since 2005. Her favorite days are spent outdoors with their animals or hiking in the Superstition Mountains.
Diane is a certified event planner, has served on numerous non-profit councils, and coordinated several successful fundraising events. She has a passion for service and has volunteered in various ministry leadership roles. She currently sponsors 3 children in Africa and India through a humanitarian aid organization. She and her husband own and operate Broken Pig Ranch, which includes their 2 potbellied pigs and 3 dogs, all rescues.